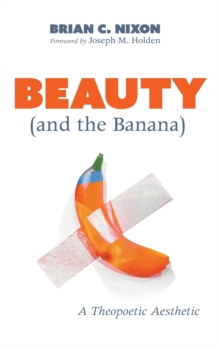 Beauty (and the Banana) : A Theopoetic Aesthetic
1725285339 / 9781725285330
Usually dispatched within 4 weeks
152 x 229 mm, 395 grams 168 pages
What is it that makes something beautiful? Is beauty solely in the eye of the beholder, or something deeper, more significant?
In Beauty (and the Banana), Nixon writes as an introductory book for Christian leaders, providing the reader an overview of the historical, hermeneutical, and heuristic considerations of beauty.
Using the artwork Comedian (a banana taped to a wall) by Italian artist Maurizio Cattelan as a springboard, Nixon addresses various fundamental factors of beauty--ontology (being), teleology (form and understanding), and immutability (transcendence and eternality).
Integrating poetry and classical ideals throughout, Beauty (and the Banana)'s response to the above questions may surprise all who read--beauty is more than meets the eye.
BIC:
AGR Religious subjects depicted in art, HPN Philosophy: aesthetics, HRC Christianity, HRCM Christian theology