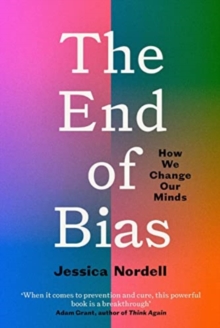 The end of bias : can we change our minds?
1846276780 / 9781846276781
Shortlisted for the Royal Society Science Book PrizeBias affects us all, every day of our lives.
It shapes how we see each other, and how we are seen in turn.
It fuels discrimination on the basis of sex, gender, race, age, class and appearance.
It robs organizations of talent, science of breakthroughs, politics of insight, individuals of their future and communities of justice. But what if bias is a habit that we can overcome?"Despite revolutions in our understanding of bias, we're still much better at documenting the problem than solving it.
When it comes to prevention and cure, Jessica Nordell's powerful book is a breakthrough.
With state-of-the-art science and gripping narratives, she reveals steps what individuals, groups, and institutions can take to fight prejudice" - Adam Grant, author of Think Again
BIC:
JHBA Social theory, JHBC Social research & statistics, PDZ Popular science