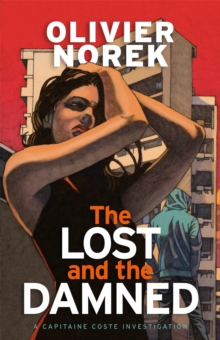 The lost and the damned
0857059629 / 9780857059628
Translated from the French.
This impressive debut is slick, sick and not for the faint-hearted.
The first 30 pages contain what must be one of the most shocking scenes ever committed to paper.
It will make you cry out (for more) - Mark Sanderson, The Times Crime Book of the MonthIntroducing Olivier Norek: Former police officer, writer on Spiral and an award-winning, million-copy bestseller. A corpse that wakes up during the autopsy. A case of spontaneous human combustion. There is little by the way of violent crime that Capitaine Victor Coste has not encountered in his fifteen years policing France's most notorious suburb - but nothing like this. As he struggles to find a link between the cases, he receives a pair of anonymous letters highlighting the fates of two women whose deaths were never explained - two more blurred faces among the ranks of the lost and the damned. Why were their murders not investigated? Coste is not the only one asking that question. Someone out there believes justice is best served on a cold mortuary slab.
What readers are saying about The Lost and the DamnedYou can see the similarities with the TV series Spiral, which can only be a major positive!A hard hitting and gritty French crime read that makes an impact. A great thriller, sardonic, humorous, dark. I loved this book. Well written and had an authentic feel to it. A complete page turner. Translated from the French by Nick Caistor
BIC:
1DDF France, FF Crime & mystery, FYT Fiction in translation, JKVK Corporate crime