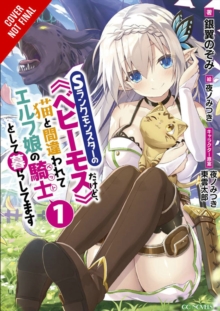 I'm a "behemoth", an S-ranked monster, but mistaken for a cat, I live as an elf girl's petVolume 1
1975332946 / 9781975332945
21 cm 192 pages : illustrations
Translated from the Japanese.
After dying in a fight against the forces of evil, a knightfound himself reincarnated as one of the most powerful monsters in the world: abehemoth!
Problem is, he has to grow up before he can really strut his stuff,and a baby behemoth looks an awful lot like...a housecat?! And when an elfadventurer decides to take him in, she may need his help as much as he needshers!
BIC: