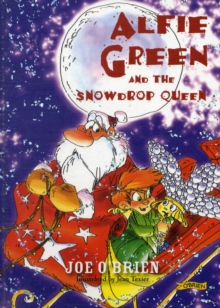 Alfie Green and the Snowdrop Queen
1847171206 / 9781847171207
Usually dispatched within 4 weeks
It's Christmas Eve in Budsville and Alfie Green wishes it would snow. There is one person who can help his wish come true - the Snowdrop Queen.
But she lives near the top of the Perilous Peaks in Arcania.
This is a place too dangerous for his friends, the tools, who often help him on his adventures in Arcania.
So how can Alfie get there? Maybe Santa will help...
BIC: