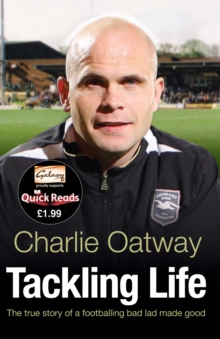 0552161780 / 9780552161787
Charlie Oatway was born into a family who were often in prison and always on the wrong side of the law.
Unable to learn his lessons in school, Charlie was soon involved in petty crime and it seemed his life would follow that of his dad and uncles.
He managed to become a professional footballer, but when he was sent to jail himself, it seemed that there was no turning back for this bad lad either. Tackling Life is the story of how Charlie managed to turn his life around.
Even though trouble was always just around the corner, his fighting spirit made him a success on the football pitch. And after becoming captain of Brighton and Hove Albion, Charlie went public with his problems with reading and writing.
His book tells how people can be inspired and educated through the power of football.
BIC:
Title Unavailable: Out of Print