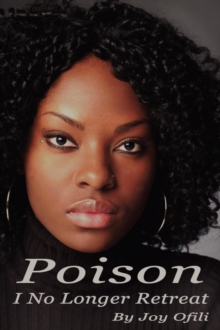 Poison: I No Longer Retreat
1847280471 / 9781847280473
Usually dispatched within 2 weeks
152 x 229 mm, 244 grams 158 pages, black & white illustrations
In this provocative and thought-provoking anthology, readers are taken on a compelling journey through time.
Featuring 75 original poems, topics include: race, colonization, triumph, freedom, war, pride, and acceptance.
Poison is a book of life's struggles, of life's pain, of its joy, and of its ongoing cycle of transition.
Poison takes readers on a quest toward liberation from fear, pessimism, and self-doubt.
It provides readers a foundation of empowering words and affirmations with poetic prowess.
It gives people, from all walks of life, the tools to disarm the many detractors that have consistently aimed to keep them trapped instead of free, dependent instead of able, and afraid instead of courageous.
BIC: