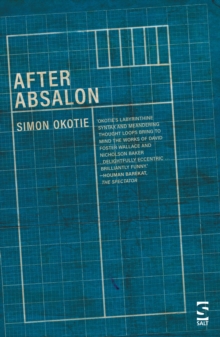 After Absalon
1784631663 / 9781784631666
The story of a man walking down a ramp, After Absalon is the culmination of Simon Okotie's extraordinary trilogy of novels.
Marguerite, a down-at-heel detective, is on the trail of Harold Absalon, the Mayor's transport advisor, who is missing presumed dead.
Encountering a woman in a tight-fitting pinstriped suit entering a pedestrian underpass, he decides to follow her.
Pursued in turn, and seemingly losing his mind, the choice he faces is impossible yet unavoidable: does he bring his investigation to a successful conclusion and risk befalling the exact same fate as Harold Absalon?
BIC: