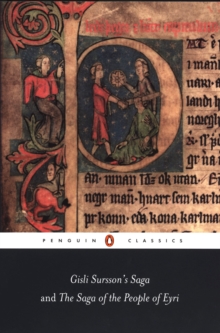 0140447725 / 9780140447729
20 cm li, 247 p. : 1 ill.
Translated by Martin S. Regal and Judy Quinn.
These sagas recount fierce feuds in which honour is fought for, sacrifice is demanded, and blood is shed.
The fate of the characters at the centre of each saga, however, is very different.
Gisli is a traditional Viking-age hero who is determined to exact revenge at any cost and whose death is tragic when it comes.
In contrast his nephew, Snorri, represents a new generation and acts to strengthen the new social order.
Taken together these sagas reveal the richness and variety of the saga tradition.
BIC: