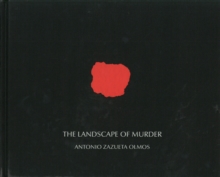 1907893423 / 9781907893421
Usually dispatched within 2 weeks
25 x 31 cm 143 pages : illustrations (colour), maps (black and white)
The Landscape of Murder documents all the sites where murders occurred in London between January 1st, 2011 and December 31st, 2012.
In total 209 murders were committed over this two year period. Most murders make the news for only a fleeting moment and the landscape in which they occur reverts back to normality very quickly after the forensic teams leave.
Yet the scars remain, sometimes subtle, sometimes very open, whether a single solitary flower or the gathering of grieving family and friends.
Sometimes nothing remains to show that a life has ended violently in a particular location. Antonio Zazueta Olmos seeks to give memory to what are mostly forgotten events, in unseen places where great violence has occurred.
A violence that is mostly silent, private and unseen by the wider public.
The project has taken him to parts of London he knew little or nothing about and in the process he has created an alternative portrait of London, one shaped by violence and inequality.
BIC:
1DBKESL London, Greater London, 3JMG c 2010 to c 2020, AJB Individual photographers, AJCR Photographic reportage, BTC True crime
* Variable discounts between 0% and 15% are applied to items where BBfS cannot determine exact discounts from suppliers.