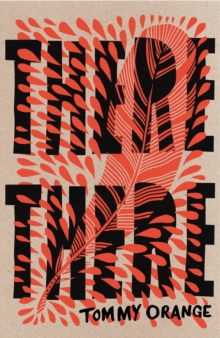 There there
1787300358 / 9781787300354
THE NEW YORK TIMES BESTSELLER A NYTBR TOP 10 BEST BOOK 2018AN OPRAH MAGAZINE TOP 15 BEST BOOK 2018WINNER OF THE WRITER'S CENTER FIRST NOVEL 2018 AWARD 'THERE THERE drops on us like a thunderclap; the big, booming, explosive sound of 21st century literature finally announcing itself. Essential.'-Marlon James, author of A Brief History of Seven Killings'A gripping deep dive into urban indigenous community in California: an astonishing literary debut!'-Margaret Atwood, on Twitter'How do you rewrite the story of a people?
This question shapes Tommy Orange's sorrowful, beautiful debut novel . . . There There itself is a kind of dance. Even in its tragic details, it is lyrical and playful, shaking and shimmering with energy.
The novel dips into the tiniest personal details and sweeps across history. Orange creates beauty out of tragedy.'Guardian'It is optimism that lingers after finishing the book.
Fragile and flawed though this hope may be, it remains moving and powerful, just like the rest of Orange's impressive achievement.'Observer 'Compelling and affecting . . . A searing, haunting read, all the way to its violent, intense climax.'Mail on Sunday 'A magnificent achievement . . . A novel is not a diatribe against rightly recognized wrongs.
It is also a point of human communication that makes you understand about the one you thought the other.
To that extent, Orange has created a remarkable work, and I have little doubt that he will be ranked in the pantheon of 21st century American novelists.
Scotland on Sunday'Welcome to a brilliant and generous artist who has already enlarged the landscape of American fiction.
There There is a comic vision haunted by profound sadness.
Tommy Orange is a new writer with an old heart.'-Louise Erdrich`Groundbreaking.
Extraordinary. Tommy Orange has written a tense, prismatic book with inexorable momentum.' New York Times`Masterful.
White-hot. A devastating debut novel.' Washington PostJacquie Red Feather and her sister Opal grew up together, relying on each other during their unsettled childhood.
As adults they were driven apart, but Jacquie is newly sober and trying to make it back to the family she left behind.
That's why she is there. Dene is there because he has been collecting stories to honour his uncle's death.
Edwin is looking for his true father. Opal came to watch her boy Orvil dance. All of them are connected by bonds they may not yet understand.
All of them are there for the cultural celebration that is the Big Oakland Powwow.
But Tony Loneman is also there. And Tony has come to the Powwow with darker intentions. 'There There is a propulsive, groundbreaking novel, polyphonic and multigenerational, weaving together an array of contemporary Native American voices into a singularly dynamic and original meta-narrative about violence and recovery, about family and loss, about identity and power.' Derek Palacio
BIC: