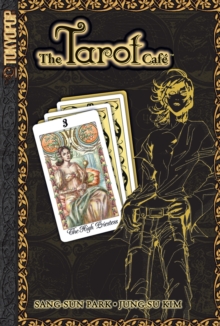 1595325573 / 9781595325570
Usually dispatched within 2 weeks
19 cm 184 p. : chiefly ill.
Episode 8: One of Pamela's former client is a sultan named Selim.
When he was still a prince, he fell in love with a young slave named Leard who was destined for his father's harem.
Leard becomes Selim's closest friend, confident and lover, as well as a trusted general who wins many battles for the sultan.
Although Selim is now married with a big harem of his own, it is Leard who monopolizes his affection.
Leard's only wish has been to learn about the fate of his hometown and family and if possible, to be reunited with them.
Selim, however, tells him that he himself was too young to know anything when Leard was captured and instead, sends him off to conquer a distant town.
Without knowing that it is his hometown, Leard follows the sultan's order to annihilate the town and kill everyone in it.
When he learns that it was his hometown that he destroyed, Leard is devastated.
He closes his heart to the sultan and the sultan, in anger, tortures him brutally.
Leard escapes with the help of his friend and the queen.
The sultan is told that Leard has died, but he believes that he is alive somewhere.
He asks Pamela to find him, and to give a letter he has written. Episode 9: Brad is a poor student. He meets a lake fairy whom he names Cheese, and gradually falls in love with her.
In order to give her everything he wants to give her, Brad works hard to make money and as a result, their relationship falls apart.
He does not have enough time to spend with her. Overcome with doubts and jealousy, he drives Cheese away.
He visits Pamela to find her, but learns that a lake fairy must return to the lake after she's been hit three times.
Brad decides to live on the lake to be with Cheese. He opens a sandwich shop on his boat, and lives happily ever after with Cheese.
Episode 10: Alec is a dragon and a dear friend of Ash.
Seven hundred years ago, when Ash saves Pamela, and brings her to his castle to live with him, Alec tells him to abandon her, warning him about losing the precious dragon heart to a mere human.
Ten years later, Alec finds Ash still living with Pamela, but no amount of threat and entreaty from him can force Ash to turn Pamela out.
Shortly thereafter, Alec learns that Ash is in grave danger, and assumes that it is Pamela who has caused all the troubles.
Believing that Ash is dead, Alec has been looking for Pamela to avenge Ash's death. At the Tarot Cafe, Alec runs into Ash and kidnaps him.
Ash, having lost his memory, does not believe that he is a dragon, and Alec whispers his full dragon name into his ears to help him remember.
Upon hearing his name, Ash faints and Berial appears.
Alec is rendered powerless by Berial's spell...
BIC: