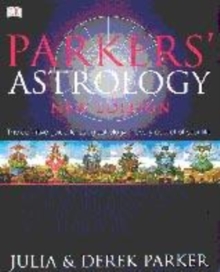 Parkers' astrology : the essential guide to using astrology in your daily life (2nd rev. ed)
0751333859 / 9780751333855
Usually dispatched within 2 weeks
29 cm 496p. : ill. (some col.)
The most authoritative guide to drawing up and interpreting a birth chart Parker's Astrology has now been expanded to incorporate all the latest astrological developments. As an introduction to astrology this book is unparalled.
Julia Parker teaches you in easy stages how to calculate a full and detailed birth chart and explains how to "progress" it so that you can identify future trends in a person's life.
All the information you need to interpret a horoscope in depth is provided in this one volume - descriptions of the twelve sun signs; explanations of basic and advanced astrological techniques; guidance on chart interpretations for relationships marriage career leisure and health; the effects of planetary relationships within a birth chart; and an invaluable and easy-to-follow ephemeris to the year 2012.
Wonderfully readable beautifully illustrated and packed with information this is an unbeatable reference guide to astrology.
BIC: