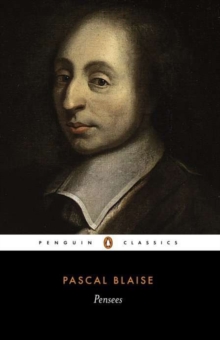 0140446451 / 9780140446456
The "Pensees" are the unfinished notes which the French mathematician and physicist, Blaise Pascal (1623-1662), jotted down in preparation for a reasoned defence of Christian belief.
They display a vision of humanity's weakness and the futility of worldly life.
Whether his subject is the human heart or the famous wager of faith, Pascal writes with a blend of lucidity and eloquence.
This translation is unedited, and includes a concordance to the Sellier edition.
BIC: