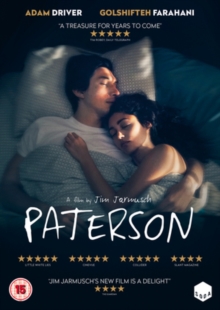 (15) Suitable for 15 years and over.
Drama written and directed by Jim Jarmusch. The film follows Paterson (Adam Driver), a New Jersey bus driver with a hidden talent for writing poetry.
Following the same routine each day, Paterson uses his observations while driving as inspiration for his writing.
With his quirky and ambitious wife Laura (Golshifteh Farahani) pushing him to publish his work, Paterson is reluctant to make any change to his comfortable and serene world.
The cast also includes Barry Shabaka Henley and Chasten Harmon.