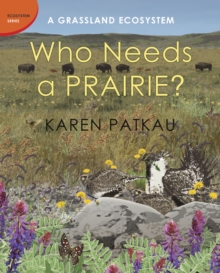 Who needs a prairie? : a grassland ecosystem
1770493883 / 9781770493889
26 cm 32 pages : illustrations (colour)
The Ecosystem Series explores jungle, icebergs, swamps, deserts, prairies and reefs.
In Who Needs A Prairie? Karen Patkau takes readers on an amazing voyage of discovery to find out how wild and rugged prairies become grasslands.
Not only this, but readers will discover why prairie inhabitants depend on each other and their surroundings, and find out what wildlife and plants thrive in large open spaces.
BIC: