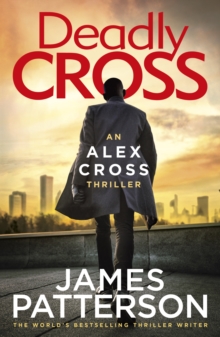 Deadly Cross
1780899483 / 9781780899480
A scandalous double homicide opens the psychological case files on Alex Cross . . . When a glamorous socialite and high school principal are found murdered, lying half naked in a car, the shocking double homicide dominates tabloid headlines.
Kay Willingham was a well-known philanthropist and ex-wife of the US vice president.
Randall Christopher was a respected educator with political ambitions, as well as a wife and family. Alex Cross knew both victims well. Especially Kay, who had been his patient once. And maybe more. Cross is left grieving, questioning who would want them dead, and why. While Cross's former Metro Homicide partner John Sampson tracks Christopher's final movements, Cross and FBI Special Agent Ned Mahoney travel to Alabama to investigate Kay's past.
They discover that although Kay had many enemies, none of them had a full motive. In a world of trouble, corruption, and secrets, Cross is left facing a desperate choice between breaking a trust and losing his way . . . 'Alex Cross is a legend.' Harlan Coben
BIC: