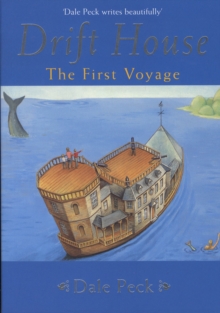 Drift house : the first voyage
074757751X / 9780747577515
Reprint. Originally published: 2005.
Lead paperback fiction, perfect for all summer promotions Will be pitched for inclusion in summer fiction highlights roundups Poster available (ISBN 0747582025)
When three young children go to Newfoundland to stay with an eccentric uncle they have no idea of the adventures that lie ahead of them!
On arrival at his house they realise quite quickly that life here will be different to New York.
The house looks like a ship and seems to be beached on a hillside!
Then, the next morning when the children awake the house is floating on the sea of time, being drawn closer and closer to the great drain, and the only help at hand are some not-so-trustworthy mermaids and some really quite decent pirates.
Can the children, their uncle and his talkative parrot deal with all the dangers?
BIC:
5AK Interest age: from c 9 years, YFC Adventure stories (Children's / Teenage)