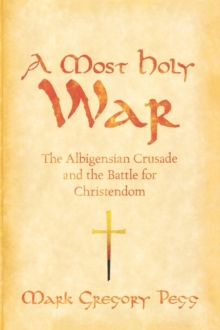 A most holy war : the Albigensian crusade and the battle for Christendom
0195393104 / 9780195393101
Stock expected by 18/12/2019
Postgraduate, Research & Scholarly Learn More
Undergraduate
Reprint. Originally published: 2008.
The Albigensian Crusade, the first in which Christians were promised salvation for killing other Christians, lasted twenty bloody years-a long savage war for the soul of Christendom.
In A Most Holy War, historian Mark Pegg has produced a swift-moving, gripping narrative of this horrific crusade.
Pegg draws in part on thousands of testimonies collected by inquisitors in the years 1235 to 1245, accounts of ordinary men and women remembering what it was liketo live through such brutal times. In responding to heresy with a holy genocidal war, Innocent III fundamentally changed how Western civilization dealt with individuals accused of corrupting society. This change, Pegg argues, led directly to the creation of the inquisition, the rise of an anti-Semitism, andeven the holy violence of the Reconquista in Spain. "A bold, erudite, engaging, and superbly written study of what has long been one of the most central topics in medieval and Mediterranean history." -Teofilo F.
Ruiz, Professor of History, UCLA
BIC: