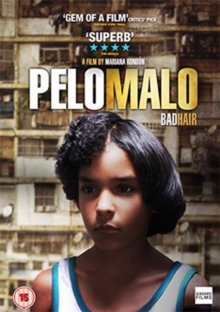 (15) Suitable for 15 years and over.
Mariana Rondón writes and directs this Spanish language drama starring Samuel Lange Zambrano and Samantha Castillo.
When the class of a Venezuelan school are told that they are to have their photograph taken for their yearbook, nine-year-old Junior (Zambrano) decides he wants to look like a popstar and asks his grandmother for help to straighten his curly hair.
When his mother Marta (Castillo) finds out what her impressionable son has done she tries her hardest to make him see why people will torment him if he persists in acting a certain way.