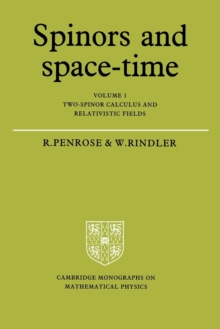 Spinors and space-timeVol. 1: Two-spinor calculus and relativistic fields
0521337070 / 9780521337076
Usually dispatched within 4 weeks
Reprint. Originally published: 1984.
This volume introduces and systematically develops the calculus of 2-spinors.
This is the first detailed exposition of this technique which leads not only to a deeper understanding of the structure of space-time, but also provides shortcuts to some very tedious calculations.
Many results are given here for the first time.
BIC: