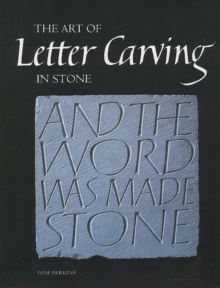 The art of letter carving in stone
1861268793 / 9781861268792
29 cm 192 p. : ill. (some col.)
Features and reviews in the magazine for Calligraphy & Lettering Arts Society, Letter Arts Review [UK edition] and Crafts magazine for the Crafts Council.<p/>Reviews in Crafts Beautiful, Artists & Illustrators, Practical Crafts and Society of Design Craftsmen newsletter.
"The Art of Letter Carving in Stone" portrays the beauty of this age-old craft alongside practical instruction.
Written by an eminent practitioner and teacher, it guides the novice through the basics of letter carving, drawn lettering and making simple designs, and for the more experienced it explains a new proportioning system for classical Roman capitals and demonstrates a useful approach to designing letterform variations.
BIC: