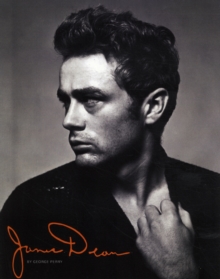 0956494277 / 9780956494276
179 x 229 mm 240 pages, Illustrations (some col.), facsims., ports. (some col.)
James Dean was one of the icons of his time, a group that included Elvis, Marilyn Monroe and Buddy Holly, all whose lives were tragically and cruelly cut short.
James Dean was the archetypal screen icon who lived fast and died young. This official account is a detailed, chronological biography of Dean, fully illustrated with colour and black and white images from classic movies, family archives and private collections.
Scattered throughout the book are special, self-contained feature pages that explore aspects of his life and times: his passion for cars, his films, America in the 1950's, and the famous, black and white Dennis Stock photographs. The book contains rare photographs and memorabilia, with a narrative text giving the full account of his life and uncovering new details, all supported by a selection of both family and famous photographs and letters.
Following Dean from the poor Quaker community of Fairmount, Indiana, via short-lived happiness with his parents in California, to the trauma of his mother's death, we see Dean enter the world of acting from drama school to the turning point in his career: the audition for his starring role in East of Eden. We go behind the scenes to see Dean the Hollywood Rebel and a new style-icon.
The final chapter looks at his death and the aftermath - the legend of James Dean, who transformed our idea of what movie stardom could be.
BIC:
APB Individual actors & performers, BGF Biography: arts & entertainment