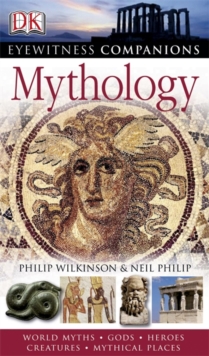 1405318201 / 9781405318204
Go on a quest of discovery to explore world myths, powerful gods, magnificent heroes, fantastical beasts, and timeless places, all without leaving your home. From early creation stories to classical hero narratives across cultures and continents, this is the ultimate guide to mythology.
Get the full scoop on the labours of Hercules, the cunning tricks of Loki, the avatars of Vishnu, and the feats of Izanagi and Izanami.
Beyond the popular gods and goddesses of ancient Greek, Roman, Norse, and Hindu myths, Mythology also delves into the lesser-known tales of the ancient Egyptians, Aboriginal Australians, the Cherokee People of North America, and the Aztecs, each brimming with amazing characters and insights into human existence. The book is packed with vividly retold and lavishly illustrated stories that let you come face-to-face with monsters and immortals in the who's who of characters from mythmaking cultures, enabling a deeper insight into traditions and belief systems across the world. Bringing the wisdom of the ages to life, Mythology is a real treat for anyone with an interest in history and world cultures.
BIC: