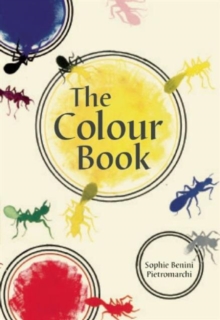 The colour book
9383145005 / 9789383145003
Stock expected by 20/09/2020
"What's my colour book about? If you ask me, I would have preferred to colour quietly, instead of talking.
I'm marking this great white page with blue ink, but ideally, I would rather not have written any words at all.
Colour speaks for itself better than words can - you can 'feel' colour, and it goes straight into your heart...So what I'm hoping to do here is to let you actually get to know colours.
Meet them face to face, by yourself. Not just through words, but by playing around them. That's the only way to become friends. My words are going to take you on a kind of dance around colour - I've even made up a word for this dance, I'm calling it THE COLOUR DANCE." - Sophie Benini Pietromarchi In this much-anticipated sequel to the bestselling 'The Book Book', artist and educator Sophie Benini Pietromarchi takes children into the world of colour.
Illustrated in remarkable collage artwork, and written in an intimate, easy tone, 'The Colour Book' is an exciting journey from childhood memories and the feelings that colours can create, to the practicalities of mixing shades and creating a personal colour diary.
BIC: