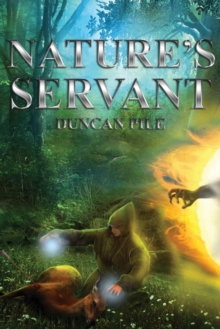 1909740039 / 9781909740037
Usually dispatched within 2 weeks
152 x 229 mm, 861 grams 594 pages, black & white illustrations
Book Two of the Nature Mage Trilogy. Shirukai Sestin has been defeated. His demonic forces have been destroyed, and peace has been restored to the city of Helioport.
Gaspi begins his studies again, but Hephistole, the chancellor of the college, has an unusual task for him - Gaspi is to leave the college and spend several months living in the wild with a reclusive druid called Heath.
Druids commune with spirits of earth, water, wind and fire, and while living with Heath, Gaspi is to learn the closely guarded secrets of elemental magic.
Hephistole is convinced that the mysterious elemental spirits will be of help in their ultimate struggle against Shirukai Sestin and his demons.
In the Ruined City of Elmera, Shirukai Sestin summons Bale-beasts from the lower planes of existence - the same creatures he sent to attack the city of Helioport.
A Bale-beast is a feeder, slaughtering human magic-users and draining off their powers for a singular dark purpose: to horde that stolen energy until the demon is glutted, and use it to transform into something much more deadly - a Darkman. Sestin's Bale-beasts terrorise the pagan tribes of the North, slaking their dreadful thirst by feeding on the primitive, shamanic magic-users.
If even one Bale-beast transforms into a Darkman, Sestin will gain control of the ultimate assassin, and send it to seek out and destroy his enemies.
Blissfully ignorant of the impending danger, Gaspi doesn't realise that he must bond with the shy and beautiful spirits, and unveil the secrets of elemental magic, or all may be lost.
BIC:
* Variable discounts between 0% and 15% are applied to items where BBfS cannot determine exact discounts from suppliers.