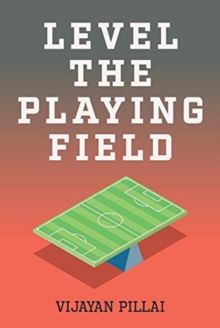 Level The Playing Field
1098302613 / 9781098302610
6 x 228 mm, 0 grams 122 pages
Level The Playing Field is a complete health and fitness guide that covers topic such as diet, yoga, strength training, cardio etc.
Book cover practices that bring physical and psychological health.
Physical health to a large extent depends on the psychological health of a person and vice versa.
A must read for those who lack the physical and emotional drive.
Those who recovering from physical and mental traumas will find the practices in this book highly beneficial .
Section on yoga also helps a person develop higher sense of self awareness.
Those who want to dissect their personality, book does a peek into psychology of astrology and also help understand the personal to universal connection.
BIC: