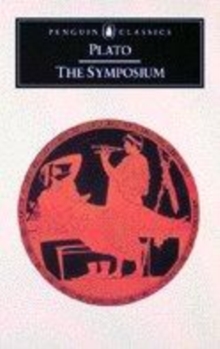 0140446168 / 9780140446166
Usually dispatched within 2 weeks
In this text Plato uses a dinner party as a scene for a series of speeches by the guests.
From these there emerges a complete and complex philosophy of love.
The pivot of the argument is Socrates' speech in which sensuality is transcended and we move from the sensible world to the ideal world.
Just as the preceding speeches are vital to the theme and scheme of progression, so to is the character sketch of Socrates by Alcibiades which rounds off the dialogue.
BIC:
£5.99
The title has been replaced.To check if this specific edition is still available please contact Customer Care +44(0)1482 384660 or schools.services@brownsbfs.co.uk, otherwise please click 9780140449273 to take you to the new version.
Other Formats