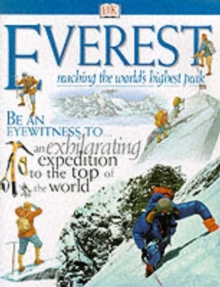 Everest : reaching the world's highest peak
0751366560 / 9780751366563
Usually dispatched within 2 weeks
29 cm 48p. (8 folded) : ill. (chiefly col.)
This is the story of mountaineering from the early days of mountain exploration by scientists to modern assaults using the latest high-tech equipment.
It features an account of Mallory and Irving's ill-fated attempt in 1924, the eventual conquest of Everest in 1954 by John Hunt's expedition and Edmund Hillary and Sherpa Tenzing's heroic assault.
There are also fact-finder pages on how mountains are formed and mountaineering milestones.
BIC: