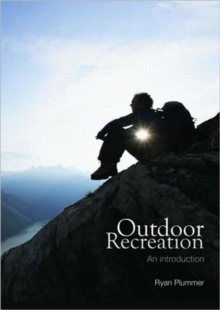 Outdoor recreation : an interdisciplinary approach
0415430410 / 9780415430418
Outdoor Recreation: An Introduction provides students following courses in outdoor recreation, leisure and environmental studies with a comprehensive and informative overview of this broad and fascinating field.
Covering both theory and practice, and including case studies and examples from around the world, this is the first student text in outdoor recreation to draw on such a diverse range of interdisciplinary approaches and methods.
The book introduces students to every key theme in the study of contemporary outdoor recreation, including: key concepts and definitionshistory and development of outdoor leisuremanagement of outdoor recreationdevelopment and management of parks, protected areas and wildernesspsychology of the outdoor experienceecology and the natural environmentoutdoor education and interpretationeconomics of outdoor recreationoutdoor education, leadership and personal developmentcontemporary issues in, and the future of, outdoor recreation. Student learning is supported throughout the book with helpful features such as learning objectives, case studies, weblinks, chapter summaries, study questions, and definitions of key terms.
Representing a definitive guide to an important and rapidly growing field, this book is essential reading for all students of outdoor recreation, leisure management, tourism and environmental studies, and will be an important resource for all professionals working in outdoor recreation and leisure.
BIC: