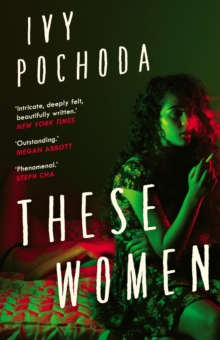 These women
0571363822 / 9780571363827
'Marvellous.' Daily Mail'A stunning achievement.' Sunday Times, BOOK OF THE MONTH'A gripping novel with a difference.' Psychologies'Immersive and immensely powerful.' Guardian'A haunting read but a quite brilliant one.' Independent i'Intense, brutal and glittering, a call to listen to the voices of the ignored.' ObserverThe dancer.
The mother. The cop. The artist. The wife. These women live by countless unspoken rules. How to dress; who to trust; which streets are safe and which are not.
The rules grow out of a kaleidoscope of fear, anguish, power, loss and hope.
Maybe it is only these rules which keep them alive. When their neighbourhood is rocked by two murders, the careful existence these women have built for themselves begins to crumble. 'Pochoda turns grief, suffering and loss into art, crafting a literary thriller that is no less compelling for its deep emotional resonance.' VogueWhat readers are saying:'Gritty and addicting.''The kind of storytelling you hope to find in your movie theaters one day.''Pochoda weaves a mystery that not only had me turning the page, but dwelling on lines of prose.''This book was far from what I was expecting it to be . . . I couldn't tear myself away.''I devoured it in one sitting . . . I LOVED IT.''This is one of those books that tears into you and doesn't let you go - even after you read the last page.'
BIC: