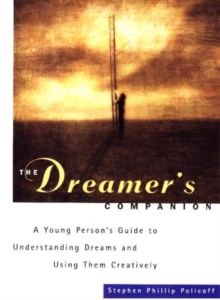 The Dreamer's Companion : A Young Personas Guide to Understanding Dreams and Using Them Creatively
1556522800 / 9781556522802
Usually dispatched within 2 weeks
9 x 215 mm, 303 grams 224 pages
Dreams are blueprints of the unconscious mind, and this guide provides the key to reading them.
Written for young people aged 12 and up, The Dreamer's Companion shows how dreams have shaped human thought from ancient times through the work of Sigmund Freud and Carl Jung to today, as writers, artists, scientists, and dreamers try to understand their origin, meaning, and eerie power.
From keeping a dream journal to using dreams to problem-solve, here are tools for mining and enjoying these treasures of the sleeping world.
BIC:
5AN Interest age: from c 12 years, JMTD Sleep & dreams, VXN Dreams & their interpretation, YQS Educational: Sciences, general science