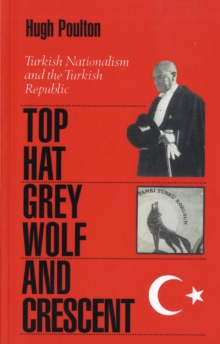 Top Hat, Grey Wolf and Crescent : Turkish nationalism and the Turkish republic
185065347X / 9781850653479
Stock expected by 06/08/2021
postgraduate Learn More
research & professional
undergraduate
Nationalism in Turkey as a political ideology is the principal theme of this work.
Topics examined include: group identiy in the Ottoman Empire; the secular nationalism of Kemalism; the radical right; Pan-Turkism; the relationship between Turkish nationalism and Islam; and Turkey as a "kin state".
Finally, the author assesses the prospects for Turkey's competing nationalisms - secular Kemalism, the attempted "Turkish Islamic Syntheses", Pan-Turkism, radical Islam and Kurdish nationalism.
BIC: