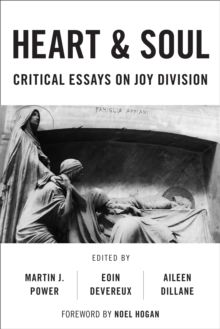 Heart and soul : critical essays on Joy Division
1786603357 / 9781786603357
344 pages : illustrations (black and white)
Led by the iconic Ian Curtis, Joy Division remains one of the most influential bands to emerge in the British Post-Punk Scene.
In spite of Joy Division's relatively short existence, their unique sound and distinct iconography have had a lasting impact on music fans and performers alike.
This book disassembles the band's contribution to rock music.
Based on up-to-date original research, Heart And Soul brings together established and newly emerging scholars who provide detailed examinations the many layers of this multi-faceted and influential band and their singer, the late Ian Curtis, in particular.
Given Joy Division's complexities, the book draws upon a wide range of academic disciplines and approaches in order to make sense of this influential band.
BIC: