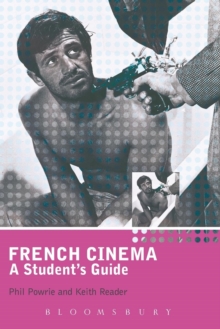 French cinema : a student's guide
0340760044 / 9780340760048
Usually dispatched within 4 weeks
general Learn More
academic/professional/technical
What are the Cahiers du cinema? Which are the most popular French films? How do you write an essay on a French film? What is a high-angle shot in French? When did more French spectators go to see American films than French films?
How do you talk about a short sequence of film? You can find the answers to these and many more questions in this essential resource for students of French cinema.
Written by authors with extensive teaching and writing experience in French cinema, this is the first introduction to French cinema which contains information usually found in separate volumes: a general history of French cinema from 1895-2000; a history of the major French film theories since the 1920s; a review of current critical work in French cinema; commented examples of student essays; analyses of sequences of film with shot-by-shot breakdowns; comprehensive appendices with up-to-date statistics and graphs, including the five most popular French films in each year 1945-1999, film production figures, awards, translated technical terms, and an annotated select reading list.
BIC: