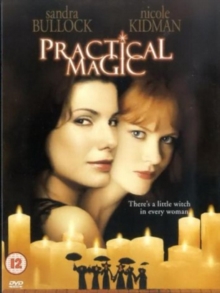 (12) Suitable for 12 years and over.
Sisters Sally and Gillian Owens (Sandra Bullock and Nicole Kidman) are both afflicted by the same curse - their lovers always die before their time.
Two new suitors are on the scene (Aidan Quinn and Goran Visnjic), but it may take a few spells from the sisters' supernaturally gifted aunts (Dianne Wiest and Stockard Channing) to keep their loves alive.