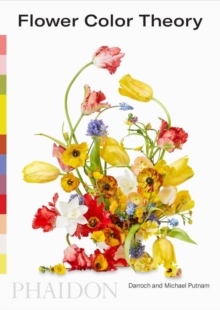 1838661573 / 9781838661571
Usually dispatched within 4 weeks
18 cm 484 pages : illustrations
The ultimate flower-arrangement reference book from New York's 'go-to' floral designers Putnam & Putnam - how to combine the extraordinary colors in nature to create stunning resultsCult floral designers Darroch and Michael Putnam's Flower Color Theory, the follow-up to their acclaimed globally bestselling debut Flower Color Guide, is the only guide that uses color theory as the starting point for floral design.
The book features 175 arrangements that show myriad ways to combine flowers of different shades and hues, all built around classic categories including analogous, complementary, monochrome, triadic, transitional, and accent colors.
Flower Color Theory is both inspirational and a practical guide to creating lush, romantic, and effortlessly elegant creations of your own.
BIC:
£24.95
The title has been replaced.To check if this specific edition is still available please contact Customer Care +44(0)1482 384660 or schools.services@brownsbfs.co.uk, otherwise please click 9781838662356 to take you to the new version.