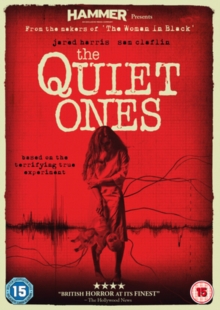 (15) Suitable for 15 years and over.
Jared Harris and Sam Claflin star in this British horror film inspired by real events.
In the 1970s Professor Coupland (Harris) encourages a group of his university students, which includes Brian McNeil (Claflin), to undertake a dangerous experiment.
To test the theory that poltergeists are created by negative human energy, Brian and his fellow students use a disturbed patient as their subject.
However, the results of the experiment prove to be both terrifying and deadly.
The film also stars Olivia Cooke and Erin Richards.