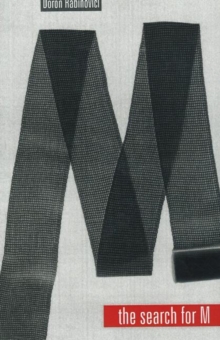 1572410884 / 9781572410886
Usually dispatched within 2 weeks
Translated from the German.
The plot of "The Search for M" revolves around the lives in contemporary Vienna of two generations of European Jews, the survivors of the Holocaust and their children.
Members of the first generation of survivors, their own sense of identity severely undermined by history, are capable of passing on to their offspring only a very fragile sense of worth and belonging.
The lives of two main characters of the second generation illustrate the result of this legacy.
Dani Morgenthau's sense of self boundaries is so weak that he suffers as an adult from a pathological compulsion to claim the guilt of criminals.
Arieh Arthur Bein exploits a similar psychological defect in his work as an agent for the Israeli secret service.
With only the barest of evidence to go on, he seeks out and exposes enemies of the Israeli state, setting them up for the assassin's bullet.
The novel reaches for at least a tentative resolution when the lives of these two figures intersect.
BIC:
FA Modern & contemporary fiction (post c 1945), HBJD European history, HBTZ1 The Holocaust, JFSR1 Jewish studies