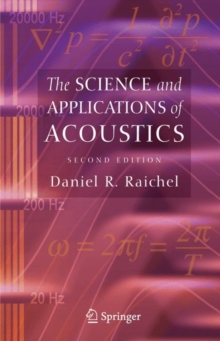 The Science and Applications of Acoustics (2 Revised edition)
0387260625 / 9780387260624
Usually dispatched within 2 weeks
156 x 234 mm, 1116 grams 676 pages, 1, black & white illustrations
This textbook treats the broad range of modern acoustics from the basics of wave propagation in solids and fluids to applications such as noise control and cancellation, underwater acoustics, music and music synthesis, sonoluminescence, and medical diagnostics with ultrasound.
The new edition is up-to-date and forward-looking in approach.
Additional coverage of the opto-acoustics and sonoluminescence phenomena is included.
New problems have been added throughout.
BIC: