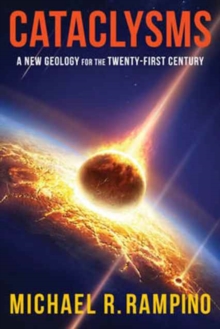 Cataclysms : A New Geology for the Twenty-First Century
0231177801 / 9780231177801
152 x 229 mm 224 pages, 54 b&w illustrations
In 1980, the science world was stunned when a maverick team of researchers proposed that a massive meteor strike had wiped the dinosaurs and other fauna from the Earth 66 million years ago.
Scientists found evidence for this theory in a "crater of doom"on the Yucatan Peninsula that showed our planet has been the target in a galactic shooting gallery.
Seeking to develop "neocatastrophism" even further, Michael R.
Rampino adds to this exciting field in Cataclysms, building on the latest findings from leading geoscientists. Rampino recounts his conversion to the impact hypothesis, describing his visits to meteor-strike sites and his review of the existing geological record.
His story enables a richer understanding of the science behind major planetary upheavals and extinction events.
The new geology he outlines explicitly rejects nineteenth-century "uniformitarianism," which casts planetary change as gradual and driven by processes we can see at work today. Rampino's new geology offers a cosmic context for Earth's geologic evolution, in which cataclysms from above in the form of comets and asteroid impacts and from below in the form of huge outpourings of lava in flood-basalt eruptions have led to severe changes in the Earth's surface.
The new geology sees Earth's position in our solar system and galaxy as the keys to understanding our planet's geology and history of life.
The author concludes with a fascinating take on dark matter's potential as a triggering mechanism, considering its role in heating Earth's core and spurring massive volcanism throughout geologic time.
BIC:
PDX History of science, PSAJ Evolution, RBG Geology & the lithosphere, RBX Palaeontology