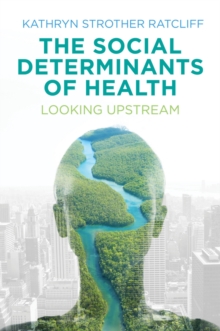 The social determinants of health : looking upstream
150950432X / 9781509504329
23 cm vii, 254 pages : illustrations (black and white)
This timely book takes seriously the idea of understanding how our social world not individual responsibility nor the health care system is the primary determinant of our health.
Kathryn Strother Ratcliff puts into practice the upstream imagery from public health discourse, which locates the causes (and solutions) of health problems within the social environment.
Each chapter explains how the policies, politics, and power behind corporate and governmental decisions and actions produce unhealthy circumstances of living such as poverty, pollution, dangerous working conditions, and unhealthy modes of food production and how putting profit and politics over people is unhealthy and unsustainable.
While the book examines how these unhealthy conditions of life generate significant class and ethnic health disparities, the focus is everyone's health.
Arguing that none of us should be placed in preventable health-threatening situations, Ratcliff's provocative analysis uses social justice and human rights lenses to guide the discussion upstream towards possible changes that could produce a healthier world for us all. Using data and ideas from many disciplines, the book provides a synthesis of invaluable information for activists and policy makers, as well as professionals and students in sociology, public health, and other health fields.
BIC:
JHB Sociology, MBN Public health & preventive medicine, MBS Medical sociology