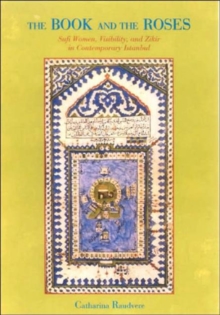 The Book and the Roses : Sufi Women, Visibility and Zikir in Contemporary Istanbul
1860649424 / 9781860649424
Stock expected by 03/12/2021
174 x 276 mm 248 pages, colour and b&w illustrations
Professional & Vocational Learn More
Postgraduate, Research & Scholarly
Undergraduate
Sufism is Islam's principal mystical tradition, providing its followers with the inner, esoteric or purely spiritual dimension of their faith.
This path to spirituality has developed over centuries throughout the Islamic world, fundamentally influencing the religion and its followers, and has been a domain perceived as largely occupied by men.
This book reveals the place of women within Sufism: within its spiritual tradition and within its practice - looking particularly at the zikir prayer (the repetitive act of chanting "the most beautiful names of god").
Concentrating on Sufi women living in Istanbul, the book effectively examines Islam as a lived practice.
BIC: