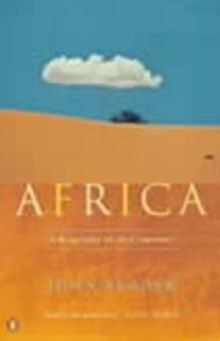 Africa : a biography of the continent
0140266755 / 9780140266757
Reprint. Originally published: London: Hamish Hamilton, 1997.
A one-volume history of Africa which starts in geological pre-history and the formation of the continent.
It spans; the ecology of the continent and the arrival of man; first settlement 30,000 years ago, the developments of the black population; the formation of tribes and animist religion etc; then white colonization, the slave trade, missionaries, gold and diamonds in South Africa, the scramble for colonies, and finally in this century, decolonisation and African nationalism. this massive book will be the result of four years research most of it in Africa.
BIC:
1H Africa, HBJH African history
Prizes:
S 1998 Alan Paton Prize in South Africa