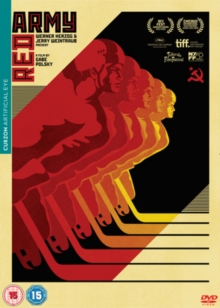 Red Army
(15) Suitable for 15 years and over.
Gabe Polsky writes, directs and produces this documentary which focuses on the Soviet Union's famed Red Army hockey team.
During the Cold War, the national team of the Soviet Union dominated the sport of ice hockey.
Featuring interviews with the team's former players alongside archive footage of their heroics, the feature chronicles their success and how it was used as a symbol of national strength by their communist government.
Following their success, the star players, led by captain Slava Fetisov, were recruited by the American National Hockey League, putting them on a collision course with their tyrannical coach Viktor Tikhonov and their country.