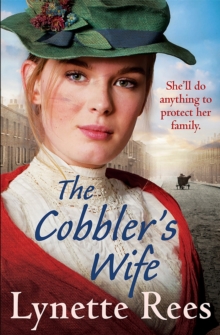 152940388X / 9781529403886
Reprint. Originally published: in ebook format. 2019.
A HEARTWARMING SAGA FROM THE BESTSELLING AUTHOR OF THE WORKHOUSE WAIFSeren James longs for a child, to fill the emptiness left by a husband who has little care for her.
But as the years go by, Seren begins to fear that she is almost out of time to have the one thing she wants most. But when Seren meets Anwen, a local woman who offers help, there is a problem: Anwen is suspected by the locals of witchcraft.
Is the cost of association too high for Seren to pay, or can her problems be solved another way?Finding herself growing closer to the handsome local minister, Seren must ask how far she is willing to go for her own happiness... PERFECT FOR FANS OF DILLY COURT AND SHEILA NEWBERRYWhat readers are saying about Lynette Rees:'The best read I have had in a long time' Amazon reviewer *****'Another brilliant read from this amazing author' Amazon reviewer *****'Absolutely enthralled ...
Would highly recommend for anyone that enjoys a good drama' Amazon reviewer *****'A beautiful story that I couldn't put down' Amazon reviewer *****
BIC:
* Variable discounts between 0% and 15% are applied to items where BBfS cannot determine exact discounts from suppliers.
Other Formats