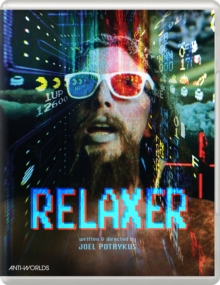 Blu-ray (Blu-ray / Limited Edition)
(18) Suitable for 18 years and over.
US comedy drama written and directed by Joel Potrykus.
In 1999, with Y2K fast approaching, gamer Abbie (Joshua Burge) and his brother Cam (David Dastmalchian) engage in a series of competitive challenges.
When Abbie fails his latest task, Cam challenges his younger brother to stay on the couch until he completes level 256 of Pac-Man.
Commentary: Joel Potrykus (director); 'Buzzard': Potrykus
Other Documentary: 'Milk Party'
Bonus Tracks: 'Follicle Gang' music video