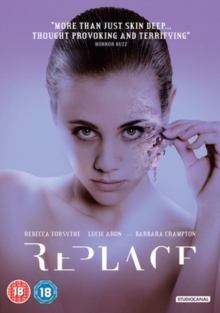 (18) Suitable for 18 years and over.
Horror co-written and directed by Norbert Keil. The film follows Kira Mabon (Rebecca Forsythe), a young girl suffering from a terrible condition which causes her skin to dry out and crumble away.
With her doctor Rafaela Crober (Barbara Crampton) unable to come up with a solution, Kira begins desperately searching for a cure herself.
However, after discovering that her skin can be replaced by the skin of other people, Kira sets out on a murderous rampage in order to keep herself alive.