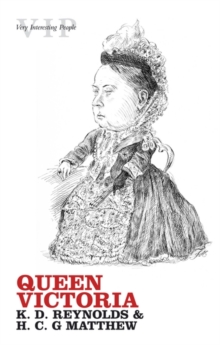 0199217580 / 9780199217588
Usually dispatched within 2 weeks
Definitive, concise, and very interesting...From William Shakespeare to Winston Churchill, the Very Interesting People series provides authoritative bite-sized biographies of Britain's most fascinating historical figures - people whose influence and importance have stood the test of time.
Each book in the series is based upon the biographical entry from the world-famous Oxford Dictionary of National Biography.
The Very Interesting People series includes the following titles: 1.William Shakespeare by Peter Holland 2.
George Eliot by Rosemary Ashton 3. Charles Dickens by Michael Slater 4. Charles Darwin by Adrian Desmond, James Moore, and Janet Browne 5.
Isaac Newton by Richard S.Westfall 6. Elizabeth I by Patrick Collinson 7. George III by John Cannon 8. Benjamin Disraeli by Jonathan Parry 9. Christopher Wren by Kerry Downes 10. John Ruskin by Robert Hewison 11. James Joyce by Bruce Stewart 12. John Milton by Gordon Campbell 13. Jane Austen by Marilyn Butler 14. Henry VIII by Eric Ives 15. Queen Victoria by K. D. Reynolds and H. C. G. Matthew 16. Winston Churchill by Paul Addison 17. Oliver Cromwell by John Morrill 18. Thomas Paine by Mark Philp 19. J. M. W. Turner by Luke Herrmann 20. William and Mary by Tony Claydon and W. A. Speck
BIC:
1DBKE England, 3JH c 1800 to c 1900, BGR Biography: royalty, HBJD1 British & Irish history, HBLL Modern history to 20th century: c 1700 to c 1900
* Variable discounts between 0% and 15% are applied to items where BBfS cannot determine exact discounts from suppliers.