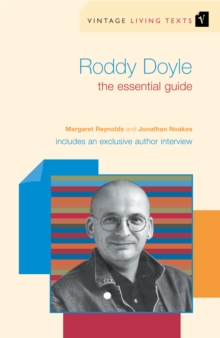 Roddy Doyle : the essential guide to contemporary literature
0099452197 / 9780099452195
Stock expected by 07/06/2020
general Learn More
research & professional
academic/professional/technical
Authors, Jonathan Noakes and Margaret Reynolds.
In "Vintage Living Texts", teachers and students will find the essential guide to the works of Roddy Doyle. "Vintage Living Texts" is unique in that it offers an in-depth interview with Roddy Doyle, relating specifically to the texts under discussion.
This guide deals with Doyle's themes, genre and narrative technique, and a close reading of the texts will prove a rich source of ideas for intelligent and inventive ways of approaching the novels.
Also included in this guide are detailed reading plans for all three novels, questions for essays and discussion, contextual material suggested texts for complementary reading, extracts from reviews, a critical overview, a biography, bibliograpgy and a glossary of literary terms.
BIC:
2AB English, DSBH Literary studies: from c 1900 -, DSK Literary studies: fiction, novelists & prose writers